The Main Ingredient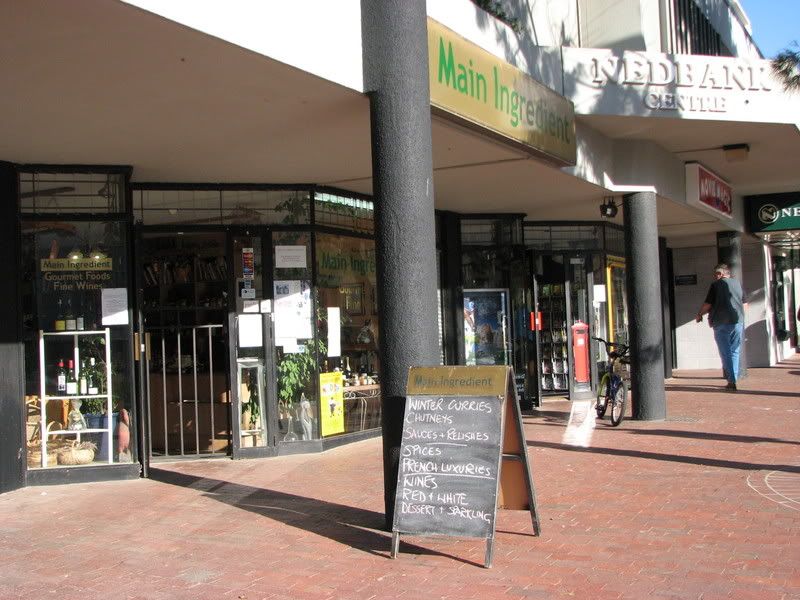 "The Main Ingredient" is one of those nifty resources that all your food-wise friends want to claim to have 'discovered' first. Only having visited it for the first time this year, I am impossibly late to claim the honour, but I don't feel too miffed. It's one of those places that feels like it's always been there, in Seapoint, waiting for your discovery. And for the sake of the Cape's intrepid food seekers, I hope it stays there, too.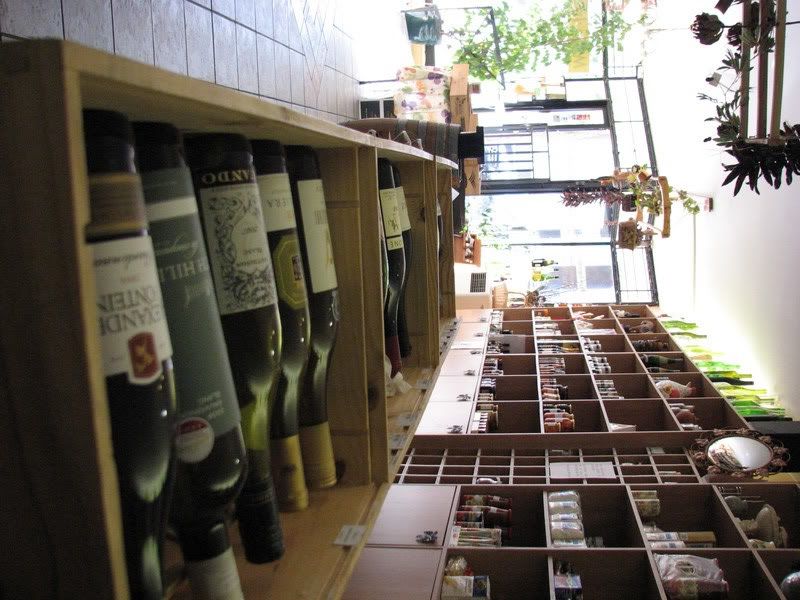 It's a genius idea, really: a shop which specializes in elusive, hard-to-find ingredients. You know that spice mix/chocolate/ your-got-to-have-ingredient that your poor American/Canadian/British aunt lugs out to Cape Town in her suitcase every Christmas? Well, it's probably been at the Main Ingredient all along. And if it's not to be found there, talk to the charming owners, John and Lynne Ford, and they'll try their hardest to source it for you.
Aside from the exotic and downright esoteric, there's a lovely selection of local wines and preserves, and the jam-packed shelves beg for a bit of browsing. My favourites include dried Persian limes and bricks of Callebaut couverture chocolate.
When you visit, be sure to put your name down for their email newsletter, which is a good source of local foodie information.
The Main Ingredient
Shop 5, Nedbank Centre
15 Kloof Rd
Sea Point, 8005
Ph 021 439 5169