Porter Estate Produce Market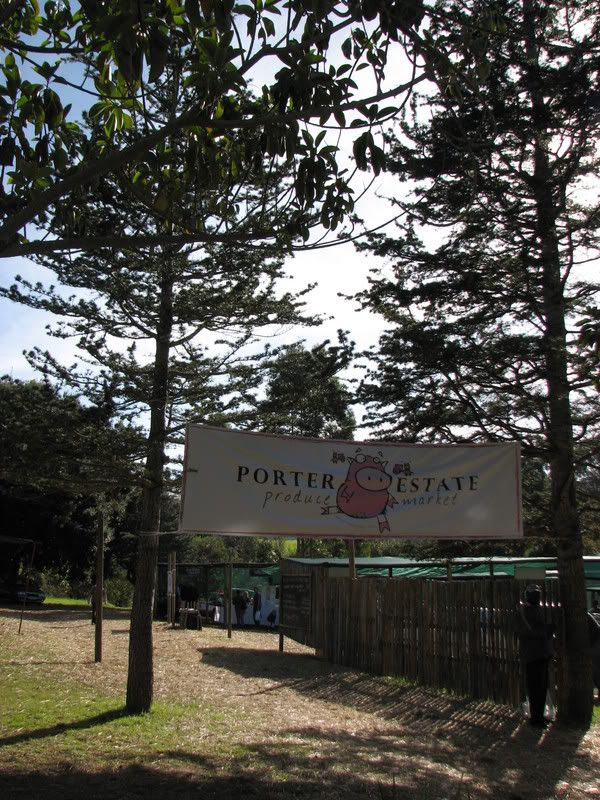 'Tis the season for farmers markets. Enter: Porter Estate Produce Market, better known as 'that new market in Tokai Forest'.
Situated outdoors, this new market bravely (but unwisely?) decided to open during the winter – and was, as a result, rained out on the first two occasions I trekked out to inspect it. Thankfully, most of the rain is now behind us, and Porter Estate Market is flourishing.

Like the
Neighbourhood Goods
Market
in Salt River, Porter Estate is open on a Saturday morning, but wisely has chosen not to compete with Salt River's offerings (a blog on the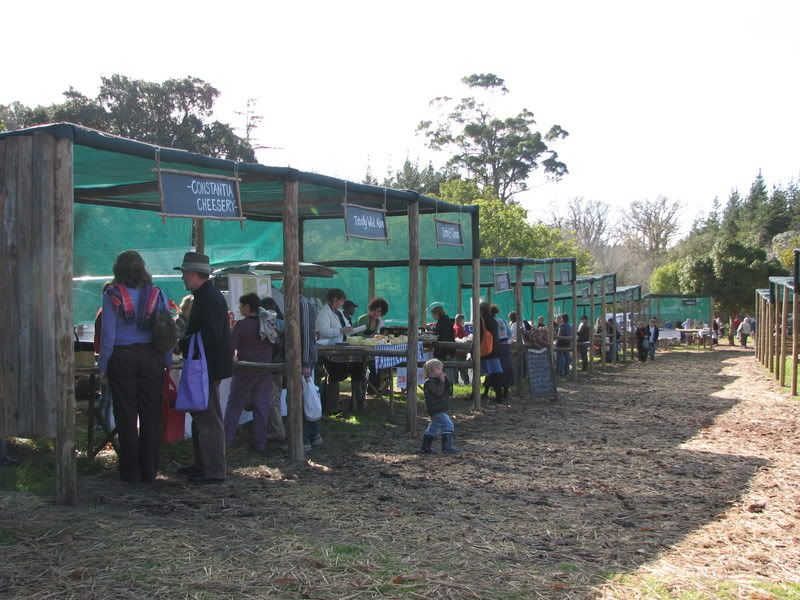 Neighbourhood Goods new extension coming shortly). While there is some overlap – Constantia Cheesery, Komati Foods and Cape Gourmet Mushrooms are hedging their bets and run stalls at both markets – Porter Estate has a decidedly more rural, home industry feel, with plenty of preserves, biltong, bread and flowers on offer. So while the Neighbourhood Goods Market caters for the more cosmopolitan, hip, city crowd, Porter Estate is the territory of South Peninsula hippies, and cheery moms and tots. And when it comes to location, location, location, you simply cannot beat the magnificent Tokai Forest, with mountain views, stately trees and shady picnic spots galore.
And there's the added excitement of defending your breakfast (hotdogs and freshly squeezed OJ recommended!) from baboons.


Take the M3 towards Muizenberg, exit at Tokai, turn immediately right and continue straight, into Tokai Forest, past the picnic grounds, and turn right at the old Manor House, and into Crysalis Academy grounds