West Coast Weekend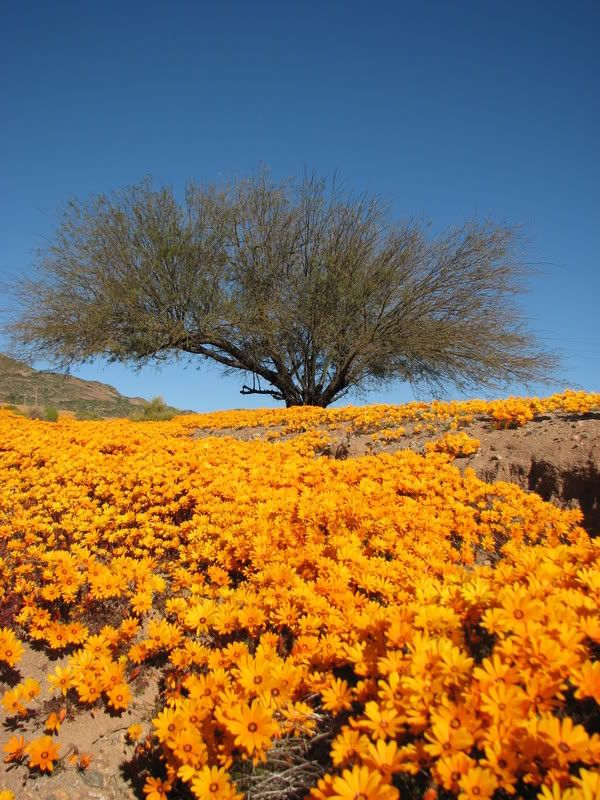 Big Spoon and I went away for the weekend. We drove up the West Coast, spent the night night and went to a
Slow Food Cape Town
lunch in the area before driving home. It's one of many beautiful parts of the country, quite popular with local holiday makers, although most tourists choose to travel east along our Southern Coast, aptly named 'the Garden Route'.
The West Coast is quite windy and wild, famous in botanic circles for its magical spring wild flowers, which carpet vast swathes of the area in oceans of purple, orange, yellow and white (Admission: these photos are from last year's trip to Namaqualand. We didn't get as far north this year, and the flowers were reliably unreliable!). Its sandy soils produce an impressive array of vegetables, and in its inland regions, good crops of wheat. Plenty of cows and sheep round out the pastoral picture, which makes for an enjoyable road trip ("A brown cow! A spotty cow! A black cow with a white face! A white cow with a black face!" You get the general idea...).
The weather was on our side on Saturday, and we ate seafood on the beach at
Paternoster
, and paddled in the normally frigid Atlantic. I collected shells for my potplants (they make quite a pretty, calcium-rich mulch, and a pleasant memento), mainly fragments of mussel shells in a hundred variations on Dresden blue and lavender purple. We spent the night in a nondescript but clean little chalet in the middle of the farmlands, ate a picnic brought from home (not many restaurants in the near vicinity!) with a pint of milk from the local award-winning Guernsey herd, with that old-time raft of cream floating on top.
Then on Sunday, we drove to the Slow Food Cape Town lunch, at Kersefontein, a wheat, cattle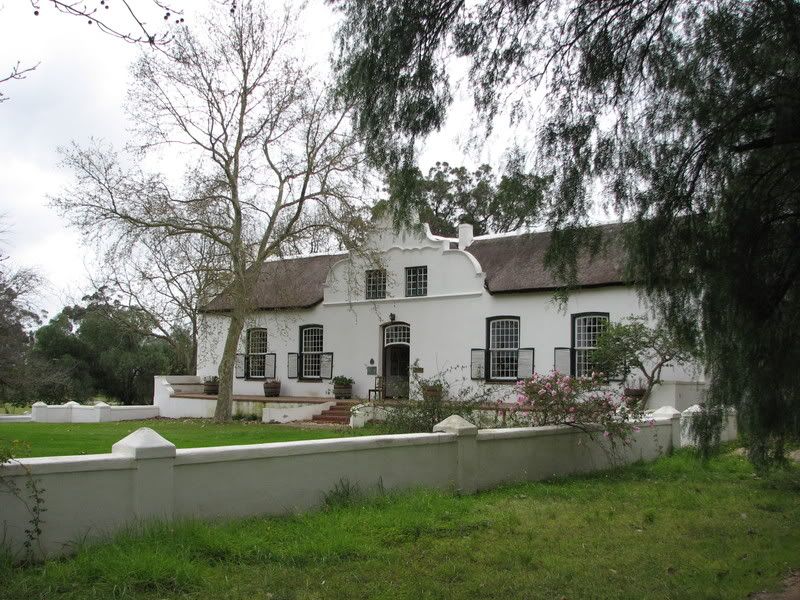 and sheep farm that's been in owner Julian Melck's family for eight generations. We wandered around the magnificent homestead, admiring the antique, Cape Dutch buildings, had a fortifying glass of wine, and were given a short lecture on the history of the farm. Then we sat down to a three course meal of local specialties. The first course was waterblommetjie soup.
Waterblommetjies are the blossoms of an indigenous water plant, and are enjoyed in stews and
soups in the Cape in the early spring. In this case, it was a local as well as seasonal delicacy, since Julian picked the waterblommetjies in the Berg River, which runs through his farm. Our main course was roast wild boar, from feral pigs which Julian shoots on his farm. It was accompanied by several vegetables, most notably by steamed veldkoel, a wild shoot which looks just like asparagus, but tastes like a rather minerally green bean. All served with plaasbrood (farm bread, the rather cakey, burnished loaf favoured by Afrikaner farmers), and followed by a granadilla pavlova, light as a cloud.
The weather was stormy outside, and followed us home to Cape Town, but it was such a lovely weekend, full of quiet moments and beautiful scenery. And all within one and a half hour's drive from my home.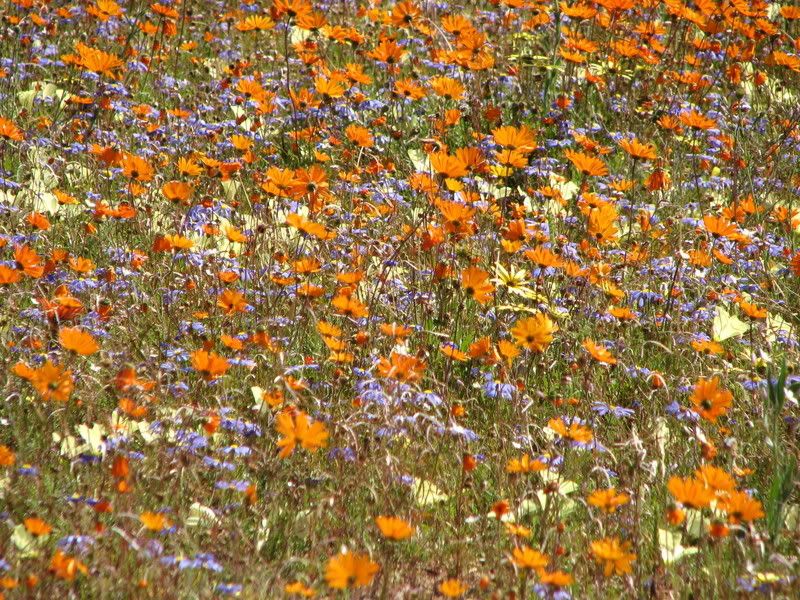 Enjoy your own quiet moments.