August 25, 2006
Chanterais Melon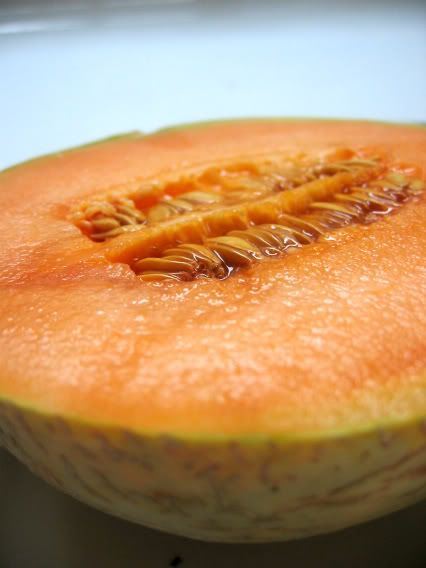 Organic chanterais melon, bought at Monterey Market.
All it needs is a spoon.
Categories: chanterais, melon
About Me
Name: Gooseberry
Location: Cape Town, South Africa
I come from Cape Town, but have lived in Italy, Great Britain and the East and West coasts of America. In October 2006, I returned from my studies and travels in Europe and the US. I currently run my own food-related business, and work as a free-lance journalist, focusing on food systems.
I am currently drinking...
Flat Roof Manor Semillon 2006
Recipe and Forum Links
Food Blogs
Other South African Links
Previous Posts
Archives