Carla's Prawns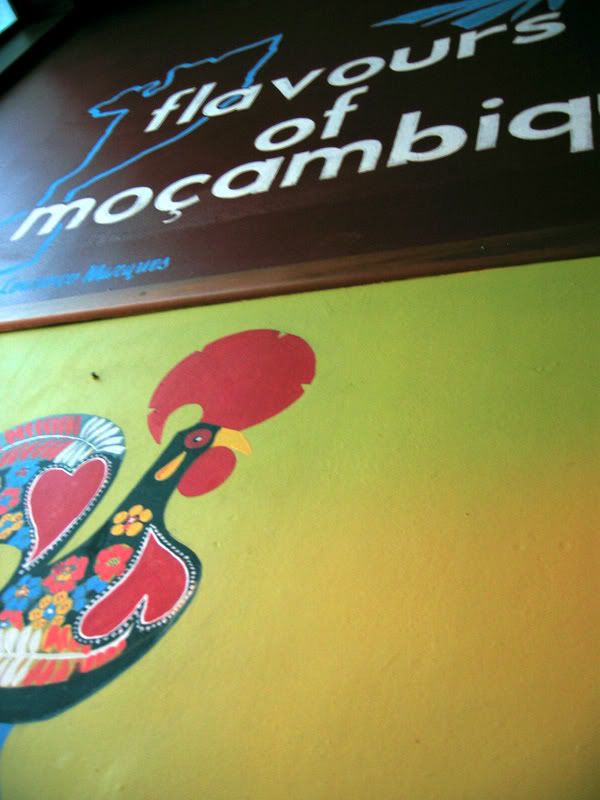 It's hard to get any further off Cape Town's tourist-beaten restaurant track than a tiny, Mozambiquan hole-in-the-wall in Muizenberg. This place probably seats a scant twenty-five diners, is open only in the evening, and requires a reservation before Carla, the bustling proprietor and namesake, even thinks about opening the security gate to let you enter. In fact, when we arrived here for dinner not so long ago, I would have thought this muted shopfront in an abandoned street was closed for business. Had it not been for its softly twinkling fairy lights and the appetising aromas beckoning us in.
Because Carla's doesn't need flashy advertisements - locals know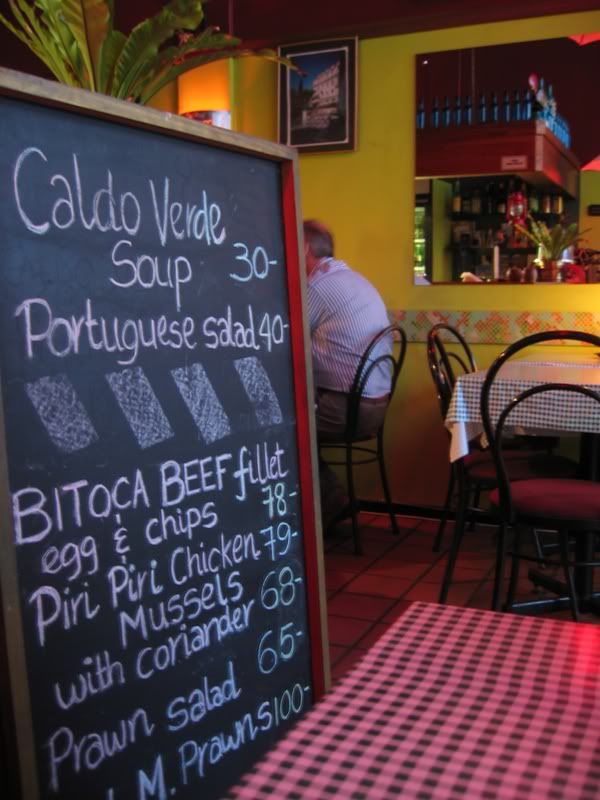 and swear by this tiny, intimate gem, and the place is always full whenever I drive past. Its checked, plastic table cloths, chalkboard menu and friendly chicken mural stand on no ceremony, and yet, ceremony is the only way to describe the consumption of Carla's premiere dish - prawns. Sure, you can tempt the appetite with a generous house salad, perhaps nibble at whatever other meat is on special that day. But the bottom line is: prawns. Twelve juicy, glistening, massive prawns, imported from Mozambique, and lightly tossed in a garlicky, buttery sauce whose specific ingredients are uncertain but composite deliciousness requires a compulsive amount of finger licking once all the prawns have mysteriously disappeared. And if Carla is in a good mood, and you are particularly charming, she might even honour a request for some hearty chips, to aid in the saucy-plate-cleaning.
By all means, choose a slice of cake from those displayed on the counter to finish off your meal. I never have, because after Carla's prawns... only More Of Carla's Prawns could top that.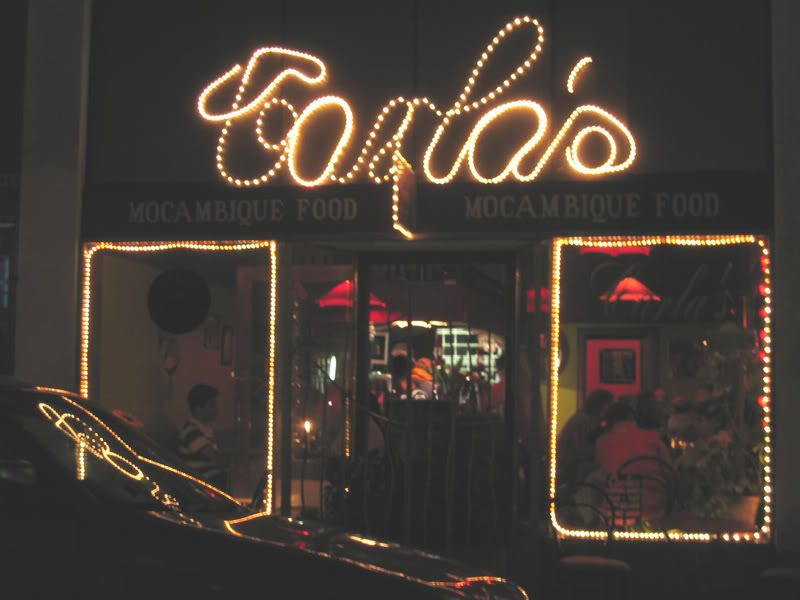 Carla's
York Street, Muizenberg
021-788-6860
Open Monday - Saturday, from 4pm onwards
12 prawns - R108 (current market price)